GCR Fortnightly Sales: Lot 60, Sale 282
Closing Days: Thursday, 25 June & Friday, 26 June 2020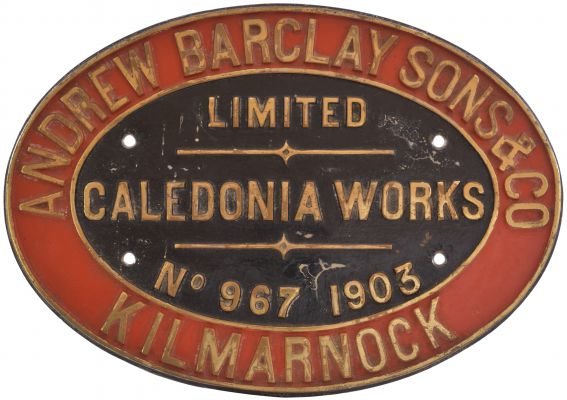 Lot 60

Worksplates (Steam)

Andrew Barclay, 967, 1903
A worksplate, ANDREW BARCLAY, 967, 1903, from a standard gauge 0-4-0ST which went new to W. R. Cunis Ltd, for use at their Plumstead rubbish shoot, London. Transferred around 1934 to the company's rubbish shoot at Aveley, Essex, where it was numbered 1. Transferred to their Woolwich Wharf, London in July 1945, returning to Aveley by September 1948. Scrapped there around March 1967. Cast brass, 17¾"x11¾", the front repainted. £150-300
This lot sold for £300 to bidder number 8405.