GCR Fortnightly Sales: Lot 61, Sale 282
Closing Days: Thursday, 25 June & Friday, 26 June 2020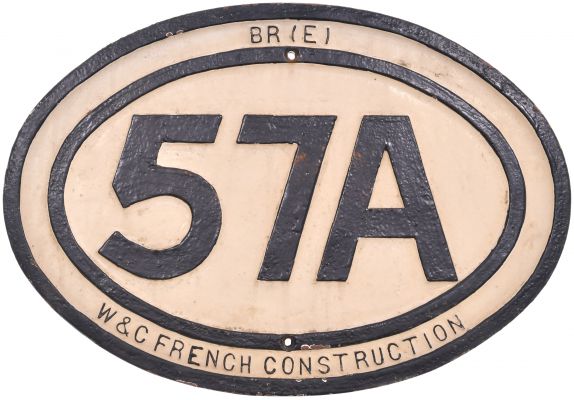 Lot 61

Bridgeplates

BR(E) 57A, W&C French Construction
A bridgeplate, BR(E), 57A, W&C FRENCH CONSTRUCTION, oval cast iron, 17½"x12", with double raised border, the front repainted. W&C French were a firm of civil engineers specialising in road and motorway construction, including the A12, M11. This plate is believed to be from an overbridge built by the company, which produced its own number plates as part of the BR specification. £50-80
This item was unsold.