GCR Fortnightly Sales: Lot 46, Sale 282
Closing Days: Thursday, 25 June & Friday, 26 June 2020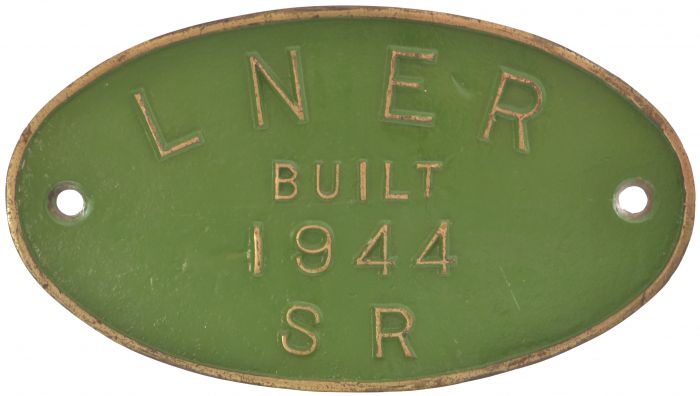 Lot 46

Worksplates (Steam)

LNER, Built, 1944, SR (48724)
A worksplate, LNER, BUILT 1944, SR, from a Stanier Class 8F type 2-8-0 built to LNER order by the Southern Railway at Brighton in 1944 and loaned to the LNER, their Class O6 No 7670, renumbered 3119 in 1946 and 3519 in 1947. On transfer to the LMS in 1947 it was numbered 8724 and became BR 48724 the following year. Allocated to Wakefield in November 1947, its later sheds included Swansea Paxton Street, Shrewsbury, Bescot, Saltley, Oxley and Springs Branch from where it was withdrawn on 25 October 1967 and sold for scrap to J. Buttigieg at Newport. Cast brass, 10½"x6", the front repainted. £150-300
This lot sold for £420 to bidder number 7865.