GCR Fortnightly Sales: Lot 69, Sale 282
Closing Days: Thursday, 25 June & Friday, 26 June 2020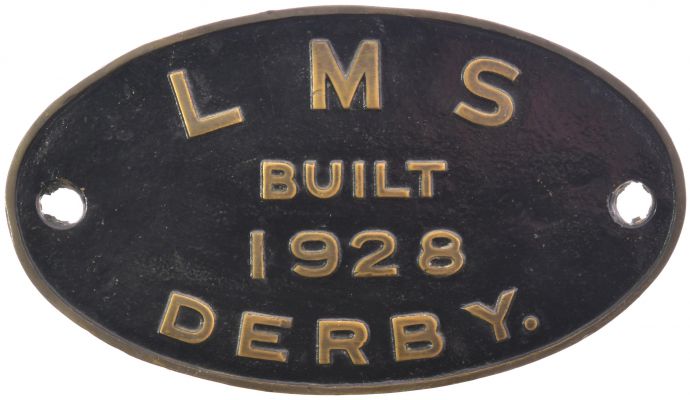 Lot 69

Worksplates (Steam)

LMS Built Derby 1928 (40567)
A worksplate, LMS BUILT DERBY 1928, from a LMS Class 2P 4-4-0 No 567 which became BR 40567. It spent its early years at Holbeck and its BR days at Manningham, Crewe North and Kentish Town from where it was withdrawn on 20 August 1959 and sold for scrap to T.W. Ward at Beighton. Cast brass, 10¼"x6", the front repainted. £200-350
This lot sold for £400 to bidder number 221.