GCR Fortnightly Sales: Lot 67, Sale 282
Closing Days: Thursday, 25 June & Friday, 26 June 2020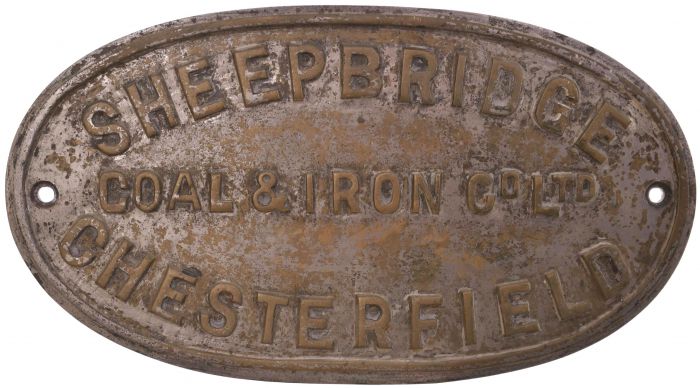 Lot 67

Worksplates (Steam)

Sheepbridge Coal & Iron Co
A builders plate, SHEEEPBRIDGE COAL & IRON CO LTD, CHESTERFIELD. The Company manufactured a variety of engineering equipment as well as operating a wagon repair facility. They also rebuilt a few locomotives but plates fitted to those are usually worded accordingly and dated. This plate is from an unknown item of equipment which they built. Chromed brass, 11¾"x6½". £200-350
This lot sold for £200 to bidder number 1362.