GCR Fortnightly Sales: Lot 12, Sale 285
Closing Days: Thursday, 23 July & Friday, 24 July 2020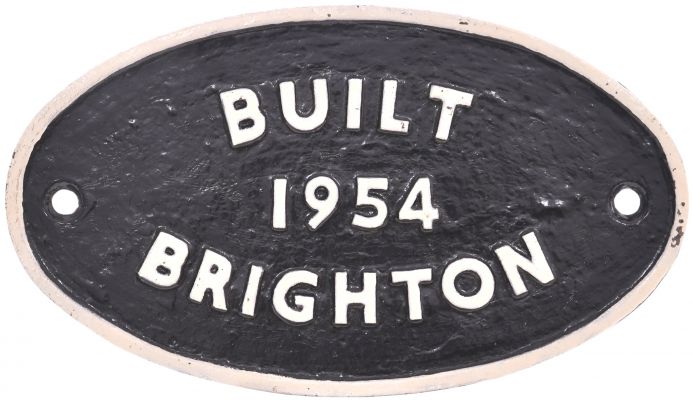 Lot 12

Worksplates (Steam)

Built 1954 Brighton (80084)
A worksplate, BUILT 1954 BRIGHTON, from a BR Standard Class 4 2-6-4T 80084 allocated new to Bletchley in May 1954 and later Willesden, Bricklayers Arms, Stewarts Lane, Brighton and Redhill from where it was withdrawn on 13 June 1965 and sold for scrap to Birds Commercial Motors at Morriston. Cast iron, 10¼"x6", the front repainted, the engine number noted on the back. £200-350
This lot sold for £400 to bidder number 4635.
Additional picture: