GCR Fortnightly Sales: Lot 13, Sale 285
Closing Days: Thursday, 23 July & Friday, 24 July 2020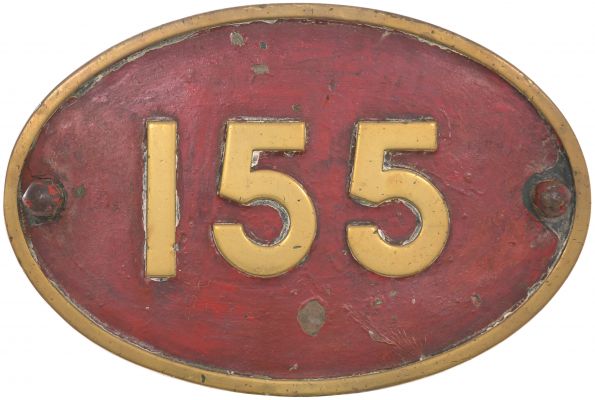 Lot 13

Cabside Numberplates

Cabside 155 (RR)
A Rhodesian Railways cabside numberplate, 155, from a 3ft 6ins gauge 10th Class 4-8-2 built by the North British Locomotive Co, Works No 22798, in 1922. It was sold to the Zambesi Sawmills Railway in 1959 and ended its days hauling logs between Mulobezi and Livingstone before being sold for scrap. Cast brass, 19"x13", ex loco condition with the original bolts. £150-300
This lot sold for £190 to bidder number 4403.
Additional picture: