GCR Fortnightly Sales: Lot 68, Sale 280
Closing Days: Thursday, 11 June & Friday, 12 June 2020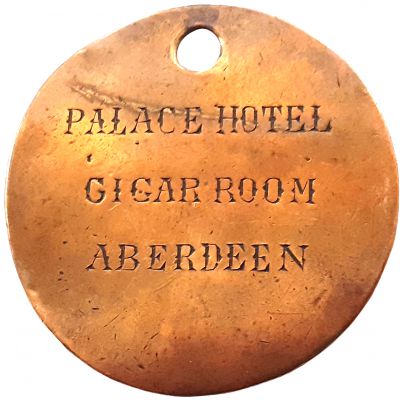 Lot 68

Office and General Equipment

Palace Hotel Key Tag
A Great North of Scotland Railway key tag, PALACE HOTEL CIGAR ROOM, ABERDEEN / RETURN THESE KEYS TO THE BUREAU, engraved brass, 2" diameter. The hotel was closed in 1941. £50-80
This lot sold for £50 to bidder number 1022.
Additional picture: