GCR Fortnightly Sales: Lot 69, Sale 280
Closing Days: Thursday, 11 June & Friday, 12 June 2020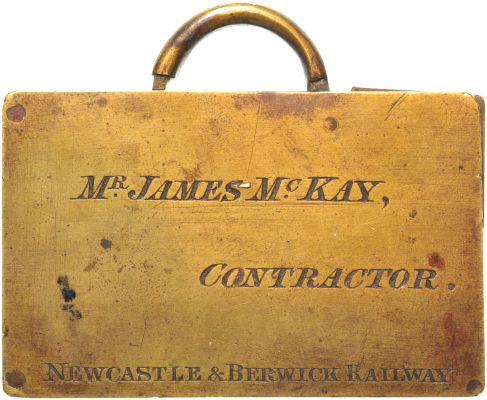 Lot 69

Office and General Equipment

Newcastle & Berwick Rly Holder
A Newcastle and Berwick Railway document pouch padlock, the front neatly engraved MR JAMES McKAY, CONTRACTOR, NEWCASTLE & BERWICK RAILWAY. The company was formed in 1845 and amalgamated to form the York, Newcastle and Berwick Railway in 1847. Brass, 3"x2½", the back marked, Regd July 4th 1844, Thomas Morris, Cheapside, London. (key absent) £100-200
This lot sold for £230 to bidder number 1053.