GCR Fortnightly Sales: Lot 21, Sale 295
Closing Days: Bidding closes on Wednesday, 11 November at 5:00pm with "Final Bid" on Thursday, 12 November & Friday, 13 November 2020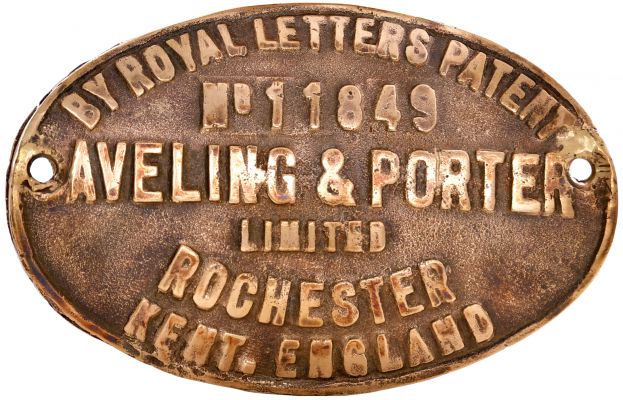 Lot 21

Worksplates (Steam)

Aveling & Porter, 11849
A builder's plate, AVELING & Porter, 11849, from an E type road roller built in 1927, working in Guernsey and now displayed in St Peter Port. Cast brass 8"x5½", curved to fit boiler, the front cleaned and polished. £50-80
This lot sold for £70 to bidder number 9243.
Additional picture: