GCR Fortnightly Sales: Lot 47, Sale 292
Closing Days: Bidding closes on Wednesday, 14 October at 5:00pm with "Final Bid" on Thursday, 15 October & Friday, 16 October 2020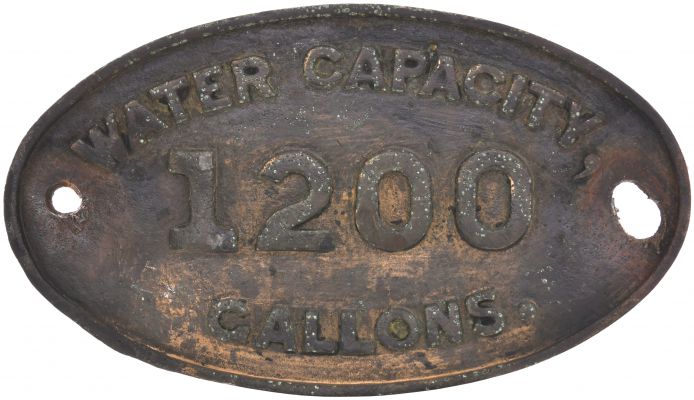 Lot 47

Tenderplates

Water Capacity 1200 Gallons
A bunker plate, WATER CAPACITY 1200 GALLONS, a Midland Railway casting from a Johnson 0-6-0T 3F Class introduced in 1899 numbered in the 47200-59 series. These were the basis for the later Fowler "Jinties". Cast brass, 10½"x6", ex loco condition. £100-200
This lot sold for £460 to bidder number 7408.
Additional picture: