GCR Fortnightly Sales: Lot 32, Sale 289
Closing Days: Bidding closes on Wednesday, 2 September at 5:00pm with "Final Bid" on Thursday, 3 September & Friday, 4 September 2020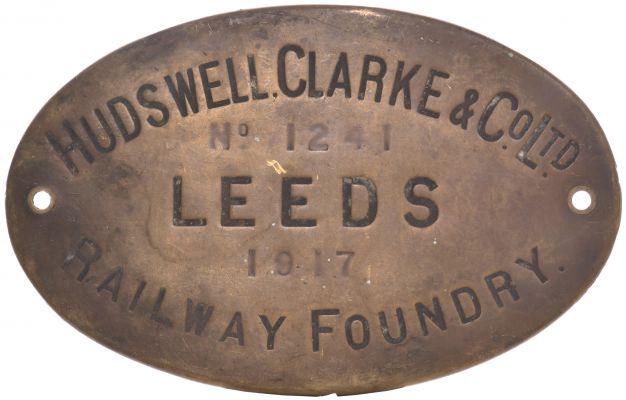 Lot 32

Worksplates (Steam)

Hudswell Clark, 1241, 1917
A worksplate, HUDSWELL, CLARKE, 1241, 1917, from a standard gauge 0-6-0T named MINERVA new to John Summers & Sons Ltd, Shotton Steelworks, Flint. Scrapped on site around 1959. Engraved brass, 12¾"x8¼", in ex loco condition, well polished in service. £100-200
This lot sold for £420 to bidder number 8979.
Additional picture: