GCR Fortnightly Sales: Lot 22, Sale 289
Closing Days: Bidding closes on Wednesday, 2 September at 5:00pm with "Final Bid" on Thursday, 3 September & Friday, 4 September 2020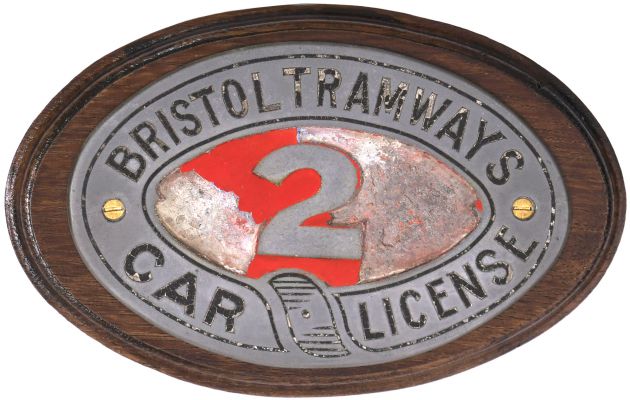 Lot 22

Bus and Tram

Bristol Tramways, Car License, 2
A tram registration plate, BRISTOL TRAMWAYS, CAR LICENSE, 2, from an electric tram built in 1902 and withdrawn in May 1938, 6½"x4¼". The plate was mounted on the bulkhead behind the driver and is in original condition, with some of the original red wax infill remaining. It is displayed on a shaped wooden mount in the original style. An unusual item which we have not seen before. £100-200
This lot sold for £440 to bidder number 1779.
Additional picture: