GCR Fortnightly Sales: Lot 66, Sale 287
Closing Days: Bidding closes on Wednesday, 19 August at 5:00pm with "Final Bid" on Thursday, 20 August & Friday, 21 August 2020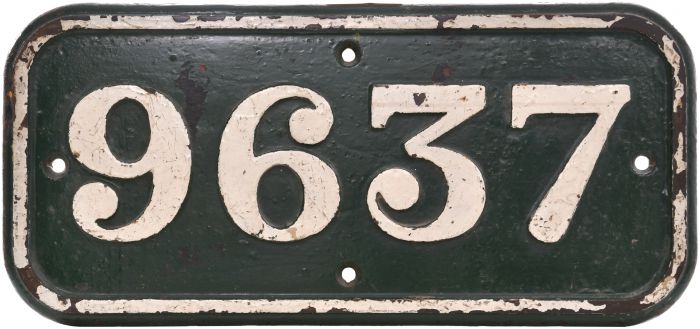 Lot 66

Cabside Numberplates

9637
A GWR cabside numberplate, 9637, from a 8750 Class 0-6-0PT built at Swindon in February 1946. It spent many years at Landore before moving late on to LLanelly and Neath from where it was withdrawn in September 1964 and sold for scrap to Birds at Morriston. Cast iron, the front repainted. £200-350
This lot sold for £230 to bidder number 1154.