GCR Fortnightly Sales: Lot 79, Sale 286
Closing Days: Bidding closes on Wednesday, 5 August at 5:00pm with "Final Bid" on Thursday, 6 August & Friday, 7 August 2020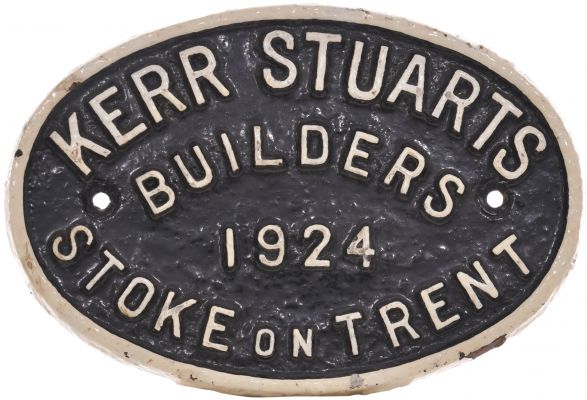 Lot 79

Wagonplates

Kerr Stuarts, 1924, Stoke
A builders plate, KERR STUARTS, BUILDERS, 1924, STOKE ON TRENT. The company is known to have built railway carriages as well as locomotives and this plate is probably from a carriage. Cast iron, 9¼"x6¼", the front repainted. £100-200
This lot sold for £190 to bidder number 3412.
Additional picture: