GCR Fortnightly Sales: Lot 74, Sale 286
Closing Days: Bidding closes on Wednesday, 5 August at 5:00pm with "Final Bid" on Thursday, 6 August & Friday, 7 August 2020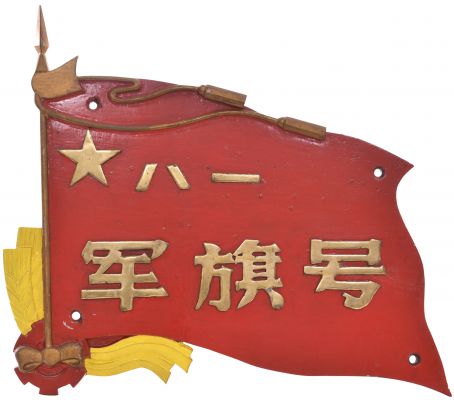 Lot 74

Loco and Rolling Stock

Chinese Smoke Deflector Plate
A Chinese locomotive plate, depicting the military standard of the People's Liberation Army. The first line reads 1 August, the date in 1927 when the PLA was formed. These flags were fitted to locos to celebrate so called Model Loco Crews. Cast aluminium, 24½"x21", the front repainted, the back in excellent original condition, with plenty of loco grime in evidence. £200-350
This lot sold for £360 to bidder number 2735.
Additional picture: