GCR Fortnightly Sales: Lot 28, Sale 285
Closing Days: Thursday, 23 July & Friday, 24 July 2020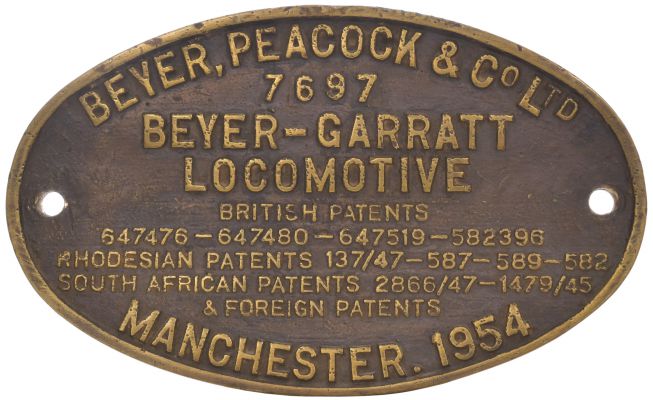 Lot 28

Worksplates (Steam)

Beyer Peacock, 7697, 1954
A worksplate, BEYER PEACOCK, 7697, 1954, from a Rhodesia Railways 3ft 6ins 20A Class 4-8-2+2-8-4 Beyer Garratt No 712 delivered to Beira in 1957. It became part of Zambia Railways in 1967, retaining its original RR number. It was later noted derelict at Livingstone and was subsequently scrapped. Cast brass, 10½"x6½", the front lightly cleaned but unpainted. £200-350
This lot sold for £230 to bidder number 4322.
Additional picture: