GCR Fortnightly Sales: Lot 8, Sale 284
Closing Days: Thursday, 9 July & Friday, 10 July 2020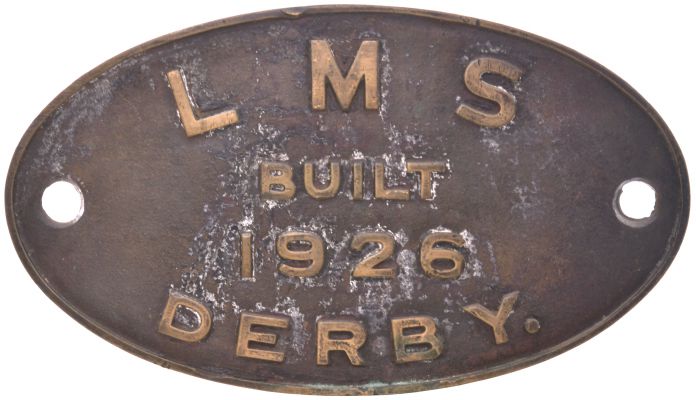 Lot 8

Worksplates (Steam)

LMS Built 1926 Derby (44247)
A worksplate. LMS BUILT 1926 Derby, from a LMS Class 4F 0-6-0 No 4247 which became BR 44247. Its BR sheds were Nottingham, Lincoln GN, Spital Bridge, Northampton, Buxton and Newton Heath from where it was withdrawn in the week ending 4 December 1965 and sold for scrap to T.W. Ward at Beighton. Cast brass, 10¼"x6", lightly cleaned but unpainted. £150-300
This lot sold for £280 to bidder number 4027.
Additional picture: