GCR Fortnightly Sales: Lot 51, Sale 284
Closing Days: Thursday, 9 July & Friday, 10 July 2020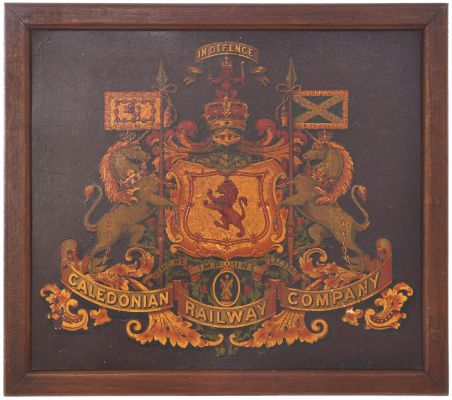 Lot 51

Coats of Arms

Caledonian Coat of Arms
A Caledonian Railway coat of arms transfer on a thin steel panel, thought to be cut from a carriage. A label on the back states that it was owned by Thomas Henderson, "Gaffer of the cabinet makers, Caly Works" (died 1920s). 16½"x14½", within wooden frame. £50-80
This lot sold for £50 to bidder number 3963.