GCR Fortnightly Sales: Lot 47, Sale 284
Closing Days: Thursday, 9 July & Friday, 10 July 2020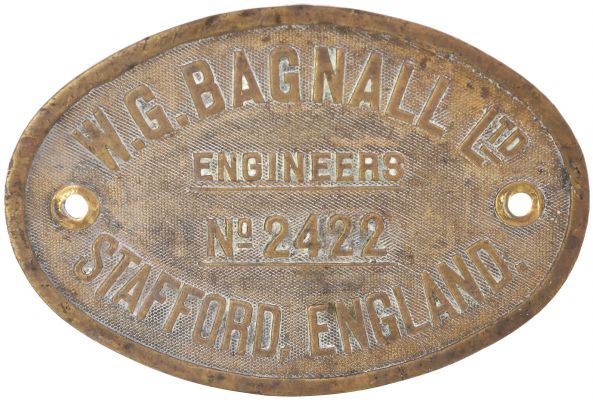 Lot 47

Worksplates (Steam)

Bagnall, 2422 (8725)
A worksplate, BAGNALL, 2422, from a GWR 5700 Class 0-6-0PT No 8725 built by Bagnall, Works No 2422, in December 1930. A long time Birkenhead engine, it moved in December 1958 to Bristol Barrow Road, from where it was withdrawn in the week ending 13 October 1962 and sold for scrap to Cashmores at Newport. Cast brass, 8"x5½", in ex loco condition. £200-350
This lot sold for £380 to bidder number 3022.
Additional picture: