GCR Fortnightly Sales: Lot 11, Sale 284
Closing Days: Thursday, 9 July & Friday, 10 July 2020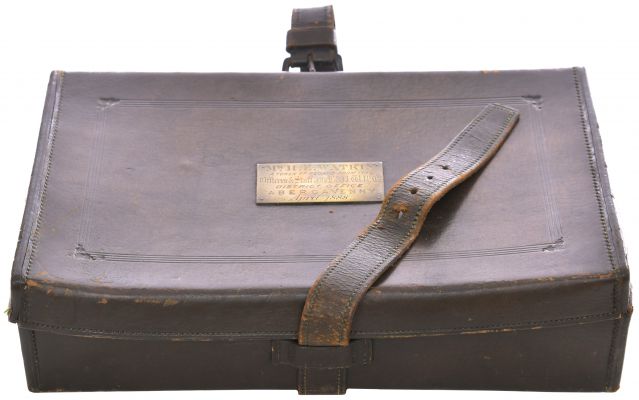 Lot 11

Office and General Equipment

LNWR, Abergavenny Presentation Writing Case
A presentation leather writing case, with brass pate, MR H E WATKIN, A TOKEN OF REGARD FROM THE OFFICERS AND STAFF AT THE LNWR Co DISTRICT OFFICE, ABERGAVENNY, APRIL 1888. The case is 12"x7½" and complete with ink bottle, pen holder and wooden divisions. Very good condition for its age of 132 years. £150-300
This item was unsold.
Additional pictures: