GCR Fortnightly Sales: Lot 61, Sale 280
Closing Days: Thursday, 11 June & Friday, 12 June 2020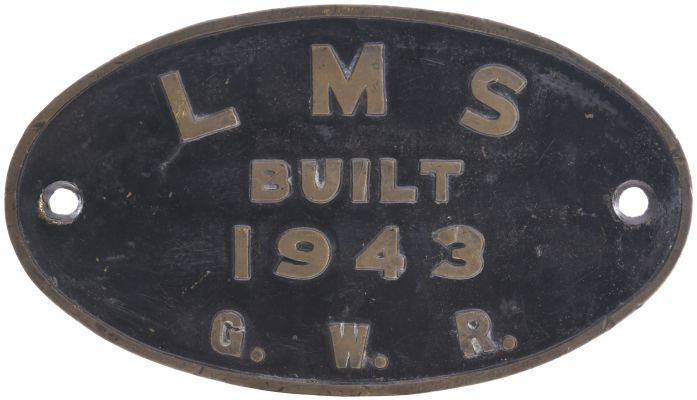 Lot 61

Worksplates (Steam)

LMS, Built, 1943, GWR (48406)
A worksplate, LMS BUILT 1943, GWR, from a Stanier Class 8F 2-8-0 No 8406 built by the GWR at Swindon to Railway Executive Committee order, becoming BR 48406. Allocated new to Didcot on 14 August 1943 and later Toton and Heaton Mersey from October 1947 until withdrawal in the week ending 4 September 1965. It was despatched for scrap to T.W. Ward at Beighton on 24 November 1965. Cast brass, 10½"x6", the front repainted. £150-300
This lot sold for £230 to bidder number 7809.