GCR Fortnightly Sales: Lot 41, Sale 280
Closing Days: Thursday, 11 June & Friday, 12 June 2020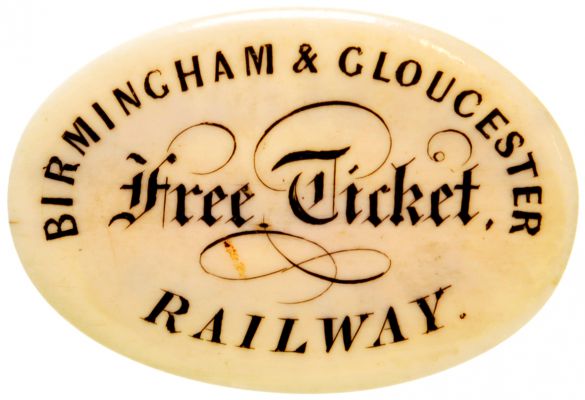 Lot 41

Directors Passes

Birmingham & Gloucester Rly
A directors pass, BIRMINGHAM AND GLOUCESTER RAILWAY, FREE TICKET / RICHARD GARNETT, DIRECTOR, 1840, oval, 1¾"x1¼". The ticket was issued in the year of opening. The company became part of the Midland Railway in 1845. £500-800
This lot sold for £580 to bidder number 356.
Additional picture: